Activiteit
BLUEY'S Pop-Up | Pay-as-you-feel Coffee & Cake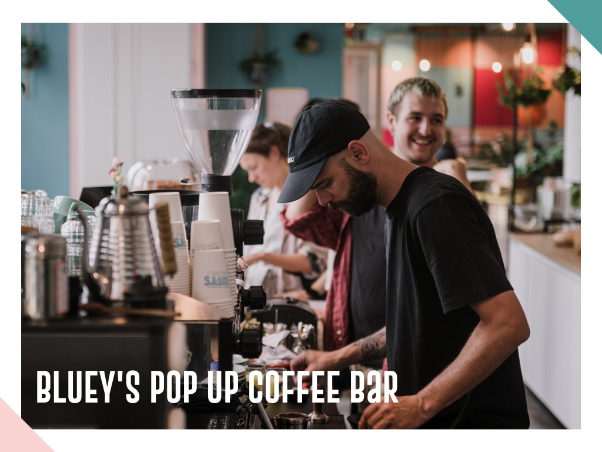 BLUEY'S Pop-Up | pay-as-you-feel Coffee & Cake
Sat 5/11 & Sun 6/11 @Buurtkamer Zeeburgereiland
Come around to connect with us, talk about recent events and enjoy our Specialty Coffee & Homemade Bakes.
Over the course of two days we will be serving pay-as-you-feel barista made coffee and homemade cake in a mini version of BLUEY'S Coffee & Kitchen.
All donations will go to our recovery funds to help Bring Back BLUEY'S. Cannot make it? Donate here
Saturday 5/11 12.30 - 17.00
Sunday 6/11 10:00 - 14:00
Many thanks to our friends at STOOKER Specialty Coffee and Buurtkamer Zeeburgereiland for making this possible.
🗓: 5 en 6 november ⏰: za 12.30-17.00, zo 10.00-14.00 📍: Buurtkamer Zeeburgereiland, John Blankensteinstraat 1B, 1095 MB Amsterdam
Kosten toelichting
Free entrance - Pay-as-you-feel Coffee & Cake